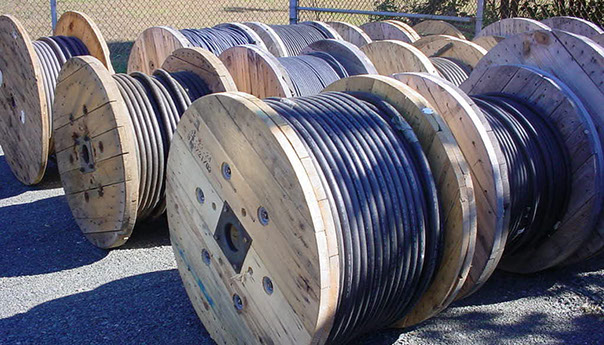 The UK's leading electrical cable supplier.
We pride ourselves on servicing the trade, commercial and wholesale markets quickly, efficiently and cost effectively. Whether your requirement is 100 metres or 100KM's we are here to help. With cable manufactured to BS (British Standards) and IEC standards, you can be sure quality, reliability and cost comes as standard.
0203 637 0390
Our dedicated sales team are here to help
sales@cableshed.com
Need some information? We respond quickly.
trade account
Business customer? click here.
WHO WE ARE AND WHAT WE DO
The UK's leading Cable Supplier.



T : 0203 637 0390
E : sales@cableshed.com
You may also be interested in.
> POWER CABLE
> MEDIUM VOLTAGE CABLE

> CONTROL CABLES

> SOLAR CABLES

> DATA CABLES

> PANEL CABLES
The Cable Shed Ltd
Based in London with warehousing in Surrey, we are able to service all of the United Kingdom quickly and efficiently. On top of a fast reliable service provided by our team, we also only stock and manufacture the very best cabling products. From our core range of Electrical Cable including SWA power cable, Flexible Cable and Twin and Earth to Data Cable and accessories and Coaxial Cable such as RG6, RG11 and our popular range of CT100 and WF100. All conforming to the latest industry standards and certifications.
With a team of highly trained professionals, you can be sure that your enquiry will be dealt with quickly and professional and as always, we are happy to help if you are unsure of the right cable to use for a particular application.
Our wealth of experience dealing with the commercial and trade markets allows us to operate in a flexible way to ensure that the service we provide is tailored to the individual needs of our customers and their sectors.
On top of our core cable ranges within this website, we also offer a sourcing service for unusual or very large cabling demands. Depending on the type of cable and manufacturing requirements, we can usually provide any custom cabling solutions within a 6 to 8 week period. Our technical team can discuss your exact requirement and provide a solution to meet those needs.
Contact us now for all of your cabling requirements.

> COAXIAL CABLES

> AUDIO CABLE

Our most popular cable ranges.
© 2013 - 2017 The Cable Shed™ Ltd
UK electrical cable supplier